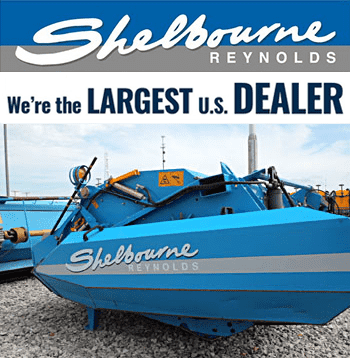 As the biggest Shelbourne Reynolds stripper header dealer in the U.S., we carry the largest inventory of used Shelbourne Reynolds stripper headers you will find anywhere. Rice, wheat and grass farmers from all over the U.S. routinely work with us to trade in their existing stripper header for a new or better one. The inventory of stripper headers we carry at any given time are second to none. When it comes to agricultural equipment for grain harvesting, we have all sizes and year models you are needing.
At Wallace Equipment, our customers trust and depend on us for helping them find just the right header for their particular needs. As a third-generation family-owned and operated business, we serve our customers with honest pricing on used stripper headers along with quality parts and service. Even our competitors buy used stripper headers and parts from us.
View below the various used Shelbourne Reynolds stripper headers available at Wallace Equipment in Fair Oaks, Arkansas. Contact us online or call us at (870) 697-2226 to get more information about any of the stripper headers you see in our inventory. But don't wait too long because we sell headers from our inventory to customers throughout the country on a daily basis.