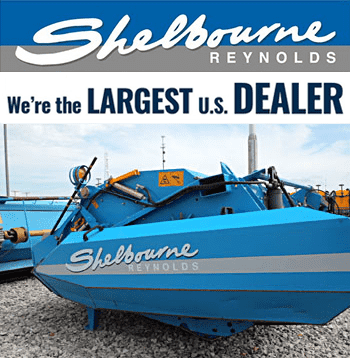 As the largest Shelbourne Reynolds stripper header dealer in the U.S., Wallace Equipment carries the greatest inventory of new and used Shelbourne Reynolds stripper headers you will find anywhere. When it comes to agricultural equipment for grain harvesting, we carry stripper headers in all sizes and year models to meet your rice, wheat, grass and hemp harvesting needs. If we can't get you the combine harvester you're looking for, nobody can. Although some of our new stripper headers are sold before they arrive on our lot, our vast inventory of used stripper headers is second to none.
We're a third-generation family-owned and operated business located in Fair Oaks, Arkansas. We have customers located throughout the United States. Most customers are repeat customers because of our knowledge and years of experience with Shelbourne Reynolds stripper headers. Our customers trust us and rely on us to help them find just the right header for their particular needs. Rice, wheat, grass and hemp farmers routinely work with us to trade in their existing stripper headers for new or more recent models.
Another reason we have customers from all over the U.S. is because we also service and sell OEM parts for all models of Shelbourne Reynolds stripper headers. Whether it's your stripper's fingers, auger, or rotor drive system that needs servicing, we do it all. Our full-time parts and service center is only a phone call away from delivering you timely parts and service.
We highly encourage you to view our online selection of new and used Shelbourne Reynolds stripper headers for sale. Then call us at (870) 697-2226 or contact us online for more information about any of them. All stripper headers are located on our yard at Wallace Equipment in Fair Oaks, Arkansas. We often use FaceTime or Zoom to discuss and show customers specifics about the headers they are interested in. But don't wait too long as we sell stripper headers on a daily basis to customers from all over.